Meet Patrick Holehan

"To watch him work is to observe a fine craftsman become totally immersed in the task at hand."
– Bob Robb, Gun Hunter Magazine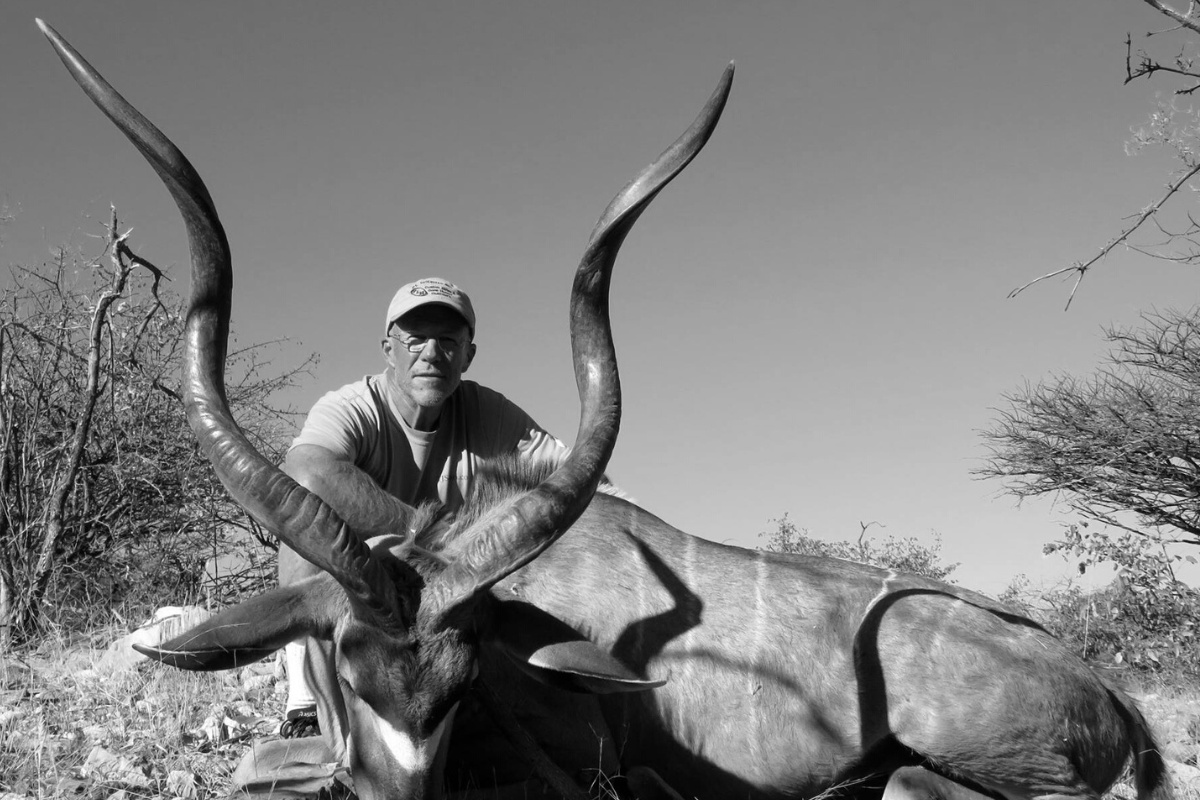 Born in Arizona and growing up in the Rocky Mountains around Durango Colorado, I developed an obsession starting in my adolescent and teenage years for hunting and fishing. Thinking I might head for a degree in Wildlife Biology, I started my education post high school at Trinidad St. Jr. College in Gunsmithing. After finishing their two year and 9 mo. programs I took a job in Tucson, AZ at Jensen's Custom Ammunition working as a commissioned based repair and minor custom gunsmith.
Though I didn't know the value at the time, it was a gift having the opportunity to work in a general shop with such a high volume of across the board type firearms work. Experience which would serve me well in years to come.
The Jensen crue was full of avid hunters and the educational value escalated my hunting knowledge. The desert was a whole new experience over the pine woods I grew up in. I put aside the old Herters recurve and the guys educated me to the modern bowhunting equipment. I guided my first hunters for pay in 1987.
In 1989 I got the opportunity to go to work for Custom Rifle Builder Frank Wells. Custom bolt rifles are where my passion lay since my school days. Frank built an array of custom bolt rifles and my education and experience was accelerated. I worked for Frank through January of 1994. My opportunities included work on several auction pieces including the No. 3 Lion/Buffalo Rifle we built for the Most Dangerous Game series which was auctioned in January of 1994 at the SCI convention.
I then put a small shop together at my home and started doing gunsmithing and custom stock work, as well as custom one of a kind type bolt rifles. During my time with Frank we also dabbled in the outfitting business. I met many individuals while building rifles and guiding hunters who inspired my thinking for a small line of rifles I wanted to start. Fashioned mostly around the Winchester M70 I decided on a square bridging for a positive integral scope mounting system incorporated into a small line of Classic Rifles. My passion going into the stock designs and execution which I developed while working for Frank.
I continued to work in the Guiding/Outfitting area. It allows me time in the field and makes a great cross over for the Rifle Business. One of my greatest passions, Coues Deer Hunting, which I offer in Mexico. Another great crossover has been my Antelope Hunting Operation in New Mexico. Not because of any crossover, but simply because of my own passion for turkey hunting I added the Goulds Turkey Hunt on the ranches we guide Coues Deer Hunts on.
In short, I have been blessed with the opportunity to work on some awesome, high quality wood stocked guns giving me the chance to express in lines, finish and checkering work all of which I love to do. As well, guiding hunters every year after some of my favorite animals. This line of work is no way to get rich, but there are different levels of wealth.
Patrick L. Holehan
Custom Rifle Builder & Hunting Outfitter,